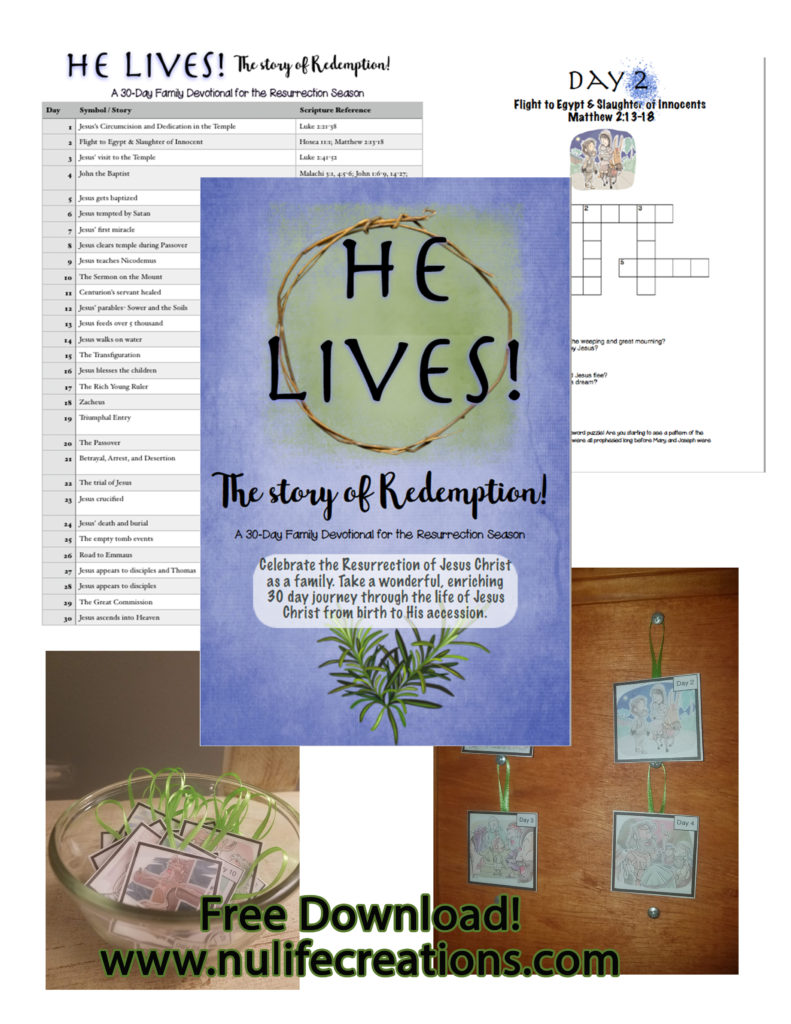 This is very similar to the Jesse Tree that you may be familiar with. The He Lives picks up where the Jesse Tree left off. The He Lives family devotional is a 30 day journey through the life of Christ from His circumcision to His accession. The major theme of the He Lives family devotion is to focus on God's story of redemption. It is very important to teach our children why Christ came and how He carried out God's plan perfectly. And also what God's plan has to do with us. Christ came to save sinners, and we are all in need of salvation. This is a great way to share the Gospel message with your children.
Each day there is a story to read and an ornament to hang up. We usually do our devotional in the evening after dinner. The kids really enjoy taking turns hanging up the ornaments. I recommend printing the ornaments on card stock or heavy weight paper and laminating them.
There is also a supplemental kids worksheet packet that includes a worksheet for each day of the 30 day devotional. And to go along with the workbook, there is a parent's guide that includes answers and supplemental activities. The supplemental workbook and parent's guide do not need to be used in order to use the ornaments.
Start a new family tradition!
Feel free to download the files. Please do not share the files, but please share the link.